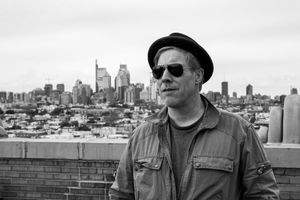 As the world begins to open up and get back to normal, I am excited to announce that I'm back at work in the studio on a new record. The record is being co-produced with Mike Slo-mo Brenner (Wild Pink, Marah, etc) and I've reassembled the Midnight Gospel Hour band to back me up on these tracks (Mark Schreiber/drums, John Cunningham/bass, Meaghan Kyle/backing vocals, Mike Slo-mo Brenner/slide, steel).
These new songs get back to my rock roots and I'm excited for y'all to hear it. Stay tuned for details and updates as the summer progresses.
In the meantime, you can help support the cause and preorder the record here:
Stay safe and we'll see you soon.
-Rich